Instrument Repair and Calibration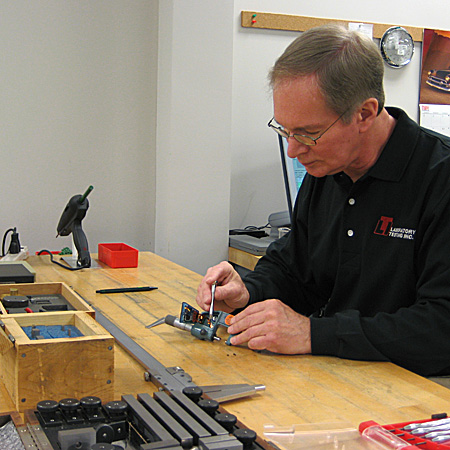 Hard use and time can cause measuring instruments and equipment to fail to perform accurately without calibration and repair or adjustments. Properly maintained and routinely calibrated instruments can provide years of service and reliable measurement. LTI Metrology is a leading source for adjustments, repairs and calibration of a wide array of hand tools, gages and other measuring instruments.
The technicians at LTI Metrology can perform certain types of adjustment, mechanical instrument repair and calibration services to keep your equipment in working condition. Our relationship with leading equipment manufacturers allows for the convenient purchase of replacement parts when needed. The calibration and repair services are available in our metrology lab and in the field.
When the requirements are beyond our capabilities, we can arrange for repair services with a specialized vendor. Quotes are always provided for our customers' approval before orders are placed with our vendors.
Ask for a quote or specific information on servicing your equipment.