Failure Investigation
Root Cause Analysis to Understand Why It Happened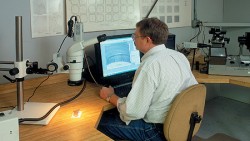 A failure investigation with root cause analysis is designed to help identify not only what and how an event occurred, but also why it happened to prevent a recurrence. The failure investigation reviews all safety, environmental, quality, reliability and production factors that may have had an impact on the event that resulted in a product or material failure.
A root cause analysis at Lab Testing will get you reliable answers when a metal product does not meet performance expectations. Our metallurgical engineers will conduct an extensive failure investigation to uncover clues that will get to the source of the failure. They also document all results in a root cause analysis report to help you understand ways to prevent a re-occurrence in the future.
Conducting a Failure Investigation
In order for us to completely understand the events that led to the failure, we ask our customers to complete a Failure Questionnaire before we begin the failure investigation. The questionnaire asks for any known information relating to the type of material that failed and circumstances leading to the failure.
Based on the type of product and its history, the failure investigation and root cause analysis will include testing and inspection of the test sample to identify what caused the failure. The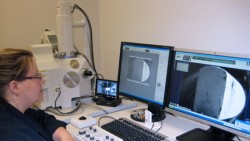 wide-range of mechanical testing, metallurgical evaluation, chemical analysis, nondestructive testing and dimensional inspection services performed at our "one-stop" laboratory assure that we get the structural and behavioral results necessary to provide a thorough failure investigation and get all of the information needed for a comprehensive root cause analysis. Top-of-the-line equipment is used throughout the Lab including one of our latest additions, a Hitachi SEM and EDAX EDS system.
When all results of the failure investigation are gathered and analyzed, our metallurgical engineers will prepare a comprehensive root cause analysis report covering all findings, supporting materials and recommendations. When needed, we can provide support for expert witness.
Failure Investigation Summary
Customer completes a Failure Questionnaire
LTI receives failed material
Materials engineers begin analysis
Testing is completed on failed material
Root cause analysis report is prepared for customer