Corrosion Analysis
Salt Fog Test, Humidity Test & More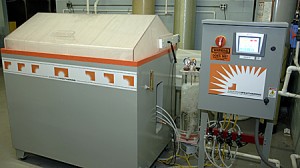 A variety of corrosion analysis services, including the Salt Fog Test to ASTM B117, corrosion analysis to ASTM A262 and a Humidity Test to AMS 2700, are performed at Laboratory Testing Inc. to help customers determine the impact of environmental conditions and corrodents on their materials and products.
Corrosion Analysis is an important element of both R&D and quality control. This testing can provide important information for choosing materials, treatments and manufacturing processes that will ensure reliable end products.
What sets Laboratory Testing Inc. apart from other corrosion analysis labs?
Technical expertise
Accredited testing
Over 30 years of experience in the business
Inhouse test specimen preparation
One-stop lab for all materials testing and metrology needs
Focus on exceeding customer expectations with quality, service and delivery
LTI Corrosion Analysis Services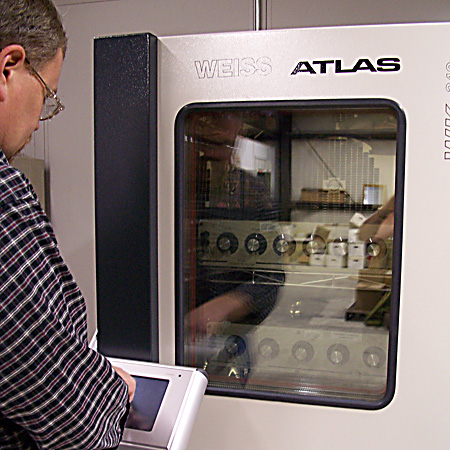 Salt Fog Test to ASTM B117
Humidity Test to AMS 2700

in the range of 10% to 95% relative humidity

Temperature testing

in the range of -94°F to +356°F (-70°C to +180°C)

Passivation Testing

ASTM A967, ASTM A380 & MIL-STD 753 Methods 102 & 103

Intergranular Attack/Oxidation
Alpha Case
Accelerated Intergranular Corrosion
ASTM Corrosion Analysis

ASTM A262 Practice A, B, C, E
ASTM G28 Methods A & B
ASTM G34
ASTM G48 Methods A, B, C, D, E & F
ASTM A923 Method C
ASTM G66
ASTM G67

HIC Testing
Coating Evaluation (Adhesion, Thickness)
Hydrogen Embrittlement
Intergranular Oxidation
Post Exposure Evaluation
Sensitization
Sigma Chi Phase
More About The Specific Tests
The ASTM B117 Salt Spray / Salt Fog Test exposes metal specimens and products to a controlled corrosive environment at an accelerated rate. Temperature and Humidity Testing are also conducted in a controlled environment using a chamber that offers a wide-range of temperature and relative humidity options. The results of these tests can assist in predicting material performance while in service, but even with the best intentions and precautions, corrosion can cause damage to materials.
Our metallurgical engineers can also detect corrosion on test samples and research the source of the problem when corrosion does occur. A fully computerized SEM/EDS system at LTI allows assists with corrosion detection and failure analysis. The high magnification and high resolution imaging of the SEM, used in conjunction with the analysis capabilities of the EDS, can provide answers about corrosive agents affecting even the smallest areas of interest.