Quality Professionals
Resources at Your Fingertips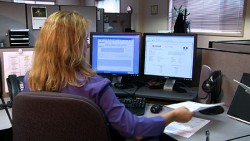 Regardless of your industry, quality is a top concern and reliable products are a necessity to ensure that your customers remain satisfied. Very often, materials testing and calibration are the edge you need for peace of mind.
Whether your industry or customers require these services, or your company orders testing or calibration for its own quality program, we have everything in place to conveniently complete the work.
Accreditations and Other Qualifications
Quality Resources
Find out why Laboratory Testing Inc. is one of the most trusted testing and calibration companies.
Quality Manual
Visiting Our Facility
Quality professionals are invited to tour our facility and/or complete a quality audit. An appointment can be arranged with our Q. A. Manager.
Laboratory Testing Inc. is located at 2331 Topaz Drive, Hatfield, PA 19440 (USA).
Guidelines for Best Service
Avoid delays and questions following easy Guidelines:
Accreditation Certificates
LTI is A2LA accredited to ISO 17025 and Nadcap accredited with 24-month Merit Status through the Performance Review Institute.
A2LA
PRI/Nadcap
Nadcap provides expiration dates and current scopes at www.eAuditNet.com. Click here for instructions to access the information.
Brochures & Literature Sheets
Bookmark our Resources for a convenient source for brochures, literature, guidelines, accreditations and more.
Contact Us Anytime
If you don't find what you're looking for, give us a call or send an e-mail. We're here to help you meet your quality requirements.