Forging Inspection and Testing
Ensuring Strength and Reliability
Laboratory Testing Inc., near Philadelphia, PA, has the qualifications and the capabilities to meet the testing requirements of the forging industry. The Lab has NADCAP and A2LA approvals and can perform forging inspection and testing to meet customer requirements and specifications, including ASTM specs. The most common metals used in forgings can be tested, including carbon, alloy and stainless steels, aluminum, titanium, brass, copper, and high-temperature alloys.
Testing of Forged Materials
LTI's forging customers design and manufacture products for a variety of industries, including aerospace, defense, automotive and construction. They require destructive and nondestructive testing services to verify material composition, mechanical properties and the existence of flaws.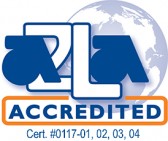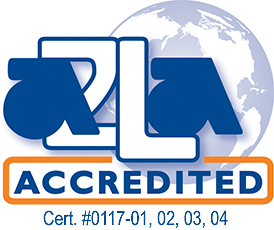 LTI offers applicable forging inspection methods and provides the necessary test results and information in detailed Certified Test Reports. Our customer service and technical experts are available to consult about your forging test needs, whether it's for material evaluation, product and process design, production quality assurance or a failure investigation.
The in-house Machine Shop at LTI can prepare any specimen required for testing of forged materials. Traceability is maintained throughout the laboratory, from receipt of parts and materials through certification and return shipping.
Contact us with your questions and requirements. We'll get back to you quickly to discuss our solutions and qualifications in more detail.
Forging Inspection Methods
Testing of forgings is often varied and unique to the material, application and specification called out. LTI offers a full-range of solutions for all of your needs.
Chemical Analysis
Forging test methods are available to verify the chemistry of material in all shapes and sizes, in order to be certain it is what it's supposed to be and within specification.
Atomic Emission Spectroscopy (AES)
Combustion Analysis
Inert Gas Fusion
ICP Mass Spectrometry (ICP-MS)
Mechanical Testing
The principal mechanical properties of interest to designers in the forging industry focus on strength, ductility and hardness.
Hardness Testing
Tensile Testing
Charpy Impact
Fracture Toughness
Bend
Nondestructive Testing
Both surface and internal flaws can be detected with our NDT test methods.
Ultrasonic
Radiographic
Magnetic Particle
Liquid Penetrant
Metallurgical Testing
Metallurgical examination of forgings allows the physical characteristics of the materials to be evaluated and defects or flaws to be identified.
Microstructure
Grain Size
Micro-Cleanliness
Macrostructure
What is Forging
Forging is a manufacturing process where metal is pressed, pounded or squeezed under great pressure into high strength parts. The metal is generally preheated to a desired temperature before it is worked. Forgings are regularly specified where strength and reliability, as well as resistance to shock and fatigue, are required.