Dimensional Inspection
A Closer Look: Verifying Dimensional Accuracy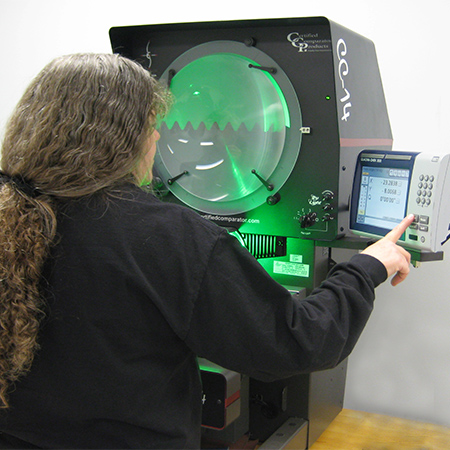 Dimensional Inspection, also called Dimensional Metrology, assesses the geometric characteristics of machined parts and products to verify their compliance with design specifications. Dimensional inspection services ensure the accuracy of the product features that can affect reliability and functionality. Inspection is often a critical step during product development or following production.
A Lab With All the Qualifications
LTI Metrology is an independent laboratory and a highly trusted provider of first article inspection and third-party inspection services near Philadelphia, PA (USA). The lab is a branch of Laboratory Testing Inc. and has over 30 years of experience performing dimensional metrology.
Highly trained technicians have the expertise to inspect surface and specialty features of machined parts and products, including fasteners with internal and external threads. Inspections are performed according to NAS, MS and ANSI specifications.
LTI Metrology is accredited by A2LA to ISO/IEC 17025. All measurement results from the dimensional inspection lab are traceable to NIST (National Institute of Standards and Technology).
Providing the Most Reliable Results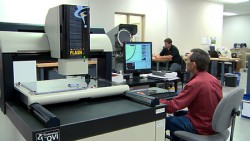 Customers receive reliable measurement results that are needed for product verification and quality control, so they can get their products to the marketplace and stay ahead of the competition. For the highest degree of accuracy, we minimize factors that contribute to measurement uncertainty.
Inspections are performed in an environmentally-controlled laboratory with regulated temperature and humidity. Our dimensional metrology inspectors are thoroughly trained to interpret customer prints. CMM inspection services and Smartscope technology are utilized for timely, reliable and repeatable measurements, especially for large-quantity orders.
Equipment for All Types of Orders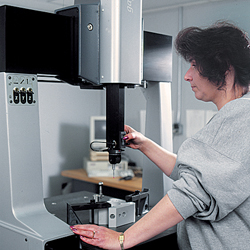 The high-tech equipment in our dimensional metrology lab has both contact and non-contact measurement options. Contact CMM Inspection can be performed on large items up to 18″ x 20″ x 16″. Video or non-contact CMM Inspection Service is available for items to 20" x 18" x 8".
The Lab's multisensor Smartscope is equipped with optical and touch probe capabilities. Our Brown & Sharpe CMM measuring microscope has zoom magnification. The skilled team of technicians is also trained to use conventional measuring equipment such as calipers, micrometers, various gauges and surface plates, when appropriate.
LTI Metrology Capabilities & Qualifications
First article inspection
Third party inspection
CMM and Smartscope technology for high-volume repeatability
Conventional inspection
A2LA accreditation to ISO/IEC 17025
NIST traceability
Inspection performed to NAS, MS and ANSI specifications
LTI Metrology is the dimensional inspection and calibration lab at  Laboratory Testing Inc. Contact us today to discuss your order.