Additional Field Calibration Services
Optical Comparator Calibration, Tool Calibration and More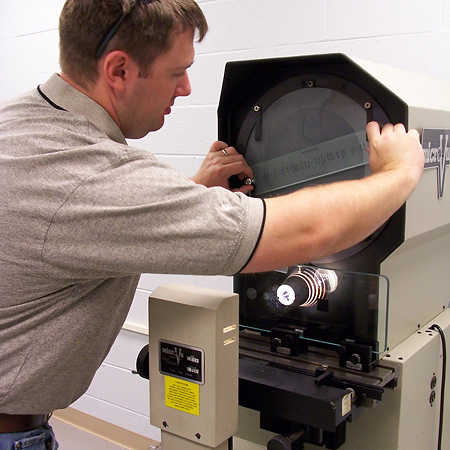 The calibration solutions provided by our Metrology division include a broad spectrum of services from equipment, standards and tool calibration, to adjustments, repairs, replacement parts and new instruments. Many of these services are also performed at customers' facilities by our field calibration technicians.
Be Sure Your Equipment Remains Dependable
Calibration is a necessity to help successful businesses perform their daily operations with reliable measuring tools and equipment. Frequent use and the environment where equipment is housed can affect accuracy over time.
To continue producing their expected end results, most instruments require periodic service:
Calibration
Adjustments
Maintenance
Our full-service calibration lab and skilled technicians perform the services you need to verify and adjust these critical resources. Field calibration services provide the convenience of on-site work so businesses can continue operating as usual with minimal downtime and interruption.
LTI Metrology is located just outside Philadelphia, PA (USA) and helps keep businesses throughout PA, NJ, DE and some areas beyond running smoothly with convenient on-site calibration. Information on most of our calibration services is covered in the Metrology section of our website. You'll find more details on other equipment not listed below:
Additional Field Calibration Capabilities
Optical Comparator Calibration
Hand Tool Calibration

Calipers
Depth Gauges
Height Gauges
Indicators
Laser / Super Micrometers

Recorders

Digital, Chart, Temperature

Compression Testing Machines
Timers
Find out about the services our calibration team can offer you.