Quality Isn't Just a Promise, It's Our Way of Life
Accredited Calibration and Testing Lab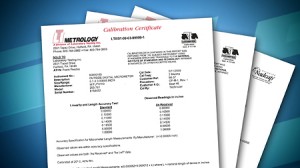 Laboratory Testing Inc. is the independent testing lab that many of the most precise agencies and leading businesses come to for Certified Test Reports and Calibration Certificates. They know that the results of LTI's accredited calibration, NDT and materials testing services are reliable. The testing lab reports provide the information needed to make key business decisions and to satisfy the requirements of their customers and quality program.
Why Do Clients Trust LTI?
They know that our wide array of lab testing services are performed with the care and precision needed to ensure accurate results. Our reports are easy to read, yet contain enough detail to clearly answer your questions.
Accreditations
Accreditation is formal third-party recognition by the following authoritative bodies that LTI has an acceptable quality management system, can work to specified standards and can properly perform tasks defined in the accreditation scopes.
A2LA (American Association for Laboratory Accreditation)  –  materials testing and calibration
NADCAP (Performance Review Institute's aerospace program)  –  materials and nondestructive testing
More Qualifications
NIST traceable calibration services
ISO/IEC 17025 certification
ISO 9001 and ISO 13485 compliance
European PED approval by Lloyd's Register
Ensuring Quality Results
Whether the work we do is for the military, aerospace or medical industry, or a local manufacturer, our number one concern is quality. We take this responsibility seriously. That's why all calibration, machining and lab testing services are performed according to customer requirements, industry specifications and our own stringent procedures.
The testing lab maintains a strict quality system with tight control of all aspects of testing and inspection to ensure our data meets quality standards. Quality control impacts all areas of our operation, from sample tracking and data management to equipment calibration and test methodologies. Our QA team conducts regular internal quality audits, and our company has been audited and approved as a supplier by many businesses and industry organizations.
LTI is also devoted to Continuous Improvement and has adopted many new procedures to strengthen our control and tracking, while minimizing handling and processing time. Although the program has significantly streamlined and improved consistency in daily operations, we will continue to get feedback and look for new ways to further enhance and ensure the quality of the lab.
Why not let the professionals at Laboratory Testing help you meet your quality requirements.
Review details about our quality program and qualifications:
More Reasons to Trust LTI
Find out more reasons why Laboratory Testing Inc. should be your independent testing lab. With one of the most trusted names in testing and calibration, a large percentage of our new customers come to us through referrals. Read what our customers are saying about LTI.
Contact Us Anytime
If you have any questions on the materials above, give us a call or send an e-mail. We're here to help you meet your quality requirements.