Quality Standards / Specifications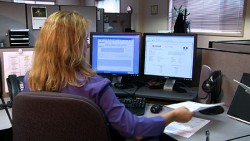 Customers in many industries must comply with stringent quality standards and specifications, and rely on Laboratory Testing Inc. to perform testing and analysis in accordance with these regulations.
Test Methods/Specifications
Our testing procedures conform to ASTM, ASME, ANSI, AMS and MIL standards and specifications. We maintain a vast library of specifications and standards to which our technical staff is thoroughly knowledgeable.
Refer to specific types of testing in our Services section to see some of the test specifications and standards we routinely follow.
Laboratory Testing is a member of numerous technical organizations including ASM, ASNT, AWS, NDIA, ACIBC, SIBC and more. Key personnel serve on various committees to ensure that new regulations are in the best interest of our customers, and our staff attends technical meetings and seminars to remain current on the latest requirements.
Stringent Quality Program
LTI's quality program is second to none and is in accordance with the following specifications:
ANS/ISO/IEC 17025
ANSI/NCSL Z-540-1
ASME NQA-1
ISO 9001
ISO-10012-1
ISO/TS 16949
ISO 13485
ASME Section III NCA-3800
10 CFR 50 Appendix B
10 CFR 21
AC7004
AC7101/1/2/3/4/5/6/7/9
AC7110/13
AC7114/1/2/3
NRC Regulatory Guide 1.28