Mechanical Properties Testing
Metals & Polymers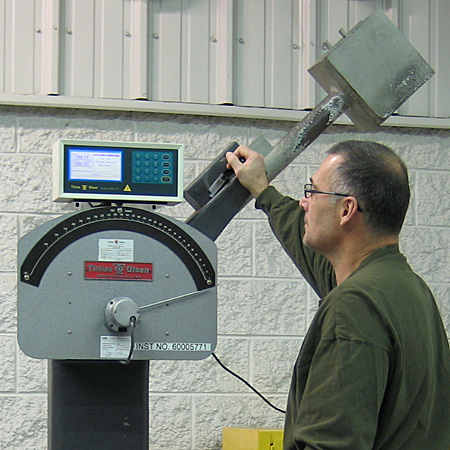 The mechanical properties of a metal or polymer determine the range of usefulness and the service that can be expected from the material. Mechanical properties testing provides information on strength, hardness, ductility and impact resistance. Testing for mechanical properties is performed under various conditions such as tension, elevated temperature, stress, compression, load, impact and more. Laboratory Testing has the ability to handle a wide-range of mechanical properties testing for metals including, proof load, stress rupture, yield strength, bend, flaring, flattening, charpy impact test, hydrogen embrittlement, magnetic permeability, fracture toughness and others. Tensile and hardness testing are also available for polymeric materials.
You can count on Lab Testing to provide reliable results and information about your metals. LTI's mechanical properties testing is PRI/Nadcap accredited and performed to industry specifications. Our extensive capabilities include tensile testing from 10 lbs. to 400,000 lb., stress rupture testing to 1850°F and Charpy V-notch impact testing.
Shore Durometer hardness testing according to ASTM D2240 and tensile testing are the mechanical properties test methods currently available at LTI for polymeric materials, including plastics and rubbers.
Testing Mechanical Properties with LTI Specimens
For convenience and quick turnaround, our machinists can prepare your test specimens for mechanical properties testing using the latest CNC equipment. LTI is on NIST's (National Institute of Standards and Technology) Qualified Manufacturers List for Charpy V-notch Impact verification specimens.
See More Mechanical Testing Services