Serving Your Industry
Our Pledge: Exceptional Service to Meet Your Needs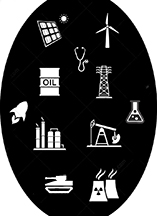 Customers in all industries get solutions to their business needs from some of the best minds, latest technology and reliable services under one roof. Lab Testing's commitment to customer satisfaction means your needs come first. We help customers meet their challenging deadlines and requirements by providing outstanding service, technical accuracy and timely turnaround at a competitive price.
Our testing laboratory is perfectly suited to serve the materials testing, non-destructive testing and calibration requirements of a broad spectrum of industries. LTI engineers, chemists and technicians have many prior years of experience in a variety of fields, including metals, power generation, heat treating, aerospace, automotive, testing and more. They are specialists in metal testing and material analysis.
---
Qualifications to Meet Industry Requirements
Quality is a number one priority at LTI, just as it is for our customers. Our stringent quality program should meet all of your industry's requirements:
NADCAP accredited for material and nondestructive testing
A2LA accredited for materials testing, dimensional inspection and calibration services
Certified to ISO/IEC 17025 and in compliance with ISO 9001 and ISO 13485
Audited and approved as a supplier for many businesses and industry organizations
Quality system in accordance with many standards & specifications
Click on the links below to read more about our qualifications and the services offered for your industry.
---
Serving an Array of Industries
There is no room for error in the aerospace industry. Laboratory Testing's aerospace clients are both manufacturers and suppliers who need to assure the quality of materials and parts they purchase and produce.
It is critical that power generators operate safely and reliably. Laboratory Testing Inc. plays an important role in inspecting materials that go into new sites and analyzing parts that fail or need repair at existing facilities.
For the protection of our country and our troops, product safety and accuracy is imperative to the military and defense industries. Laboratory Testing provides the government and other clients in the defense sector with a variety of testing methods to determine mechanical properties, material defects, affects of humidity, corrosion susceptibility and cause of failure in metal parts.
The medical field is rapidly evolving with new breakthroughs in technology and improvements to medical materials, devices and implants. What doesn't change is the need for the highest quality and most reliable products. Laboratory Testing provides the assurance you need that the materials going into your products will hold up to expectations.
Accurate measurement is an absolute priority for the pharmaceutical industry. Your needs for reliable calibration and inspection can be met with services at Laboratory Testing Inc.
Laboratory Testing is committed to helping the transportation industry provide their customers with the most reliable vehicles. We have assembled a wide-array of testing and calibration services, state-of-the-art equipment, and experts in the field to assure your company is working with quality materials and accurate measuring instruments.
LTI has the expertise and capabilities to support you through material research, product qualification and routine manufacturing. Our materials and non-destructive testing (NDT) labs can give you the answers you need for material identification, material selection, conformance certification, process verification and performance evaluation.
Steel, iron, and other metals are hard and strong by nature, but some applications require more durable or corrosion-resistant metals that can be attained by heat treating. LTI tests materials following heat treatment to verify mechanical properties or resistance to corrosion.
Whether you perform routine testing on purchased materials or finished fasteners, or order testing services when quality issues are suspected, you benefit from identifying weaknesses or defects before costly problems occur and while corrections can be made. Laboratory Testing Inc. offers a broad range of dimensional inspection and testing capabilities.
Metals have a place in so many aspects of our lives where reliable performance is a must, such as bridges, airplanes, medical implants, building frames and much more. To assure that these metals will meet their performance requirements, routine metals testing and verification is a necessity.
The performance of products or their parts often becomes the subject of insurance claims and litigation. Laboratory Testing Inc. will help you understand the properties and characteristics of materials and products that fail to perform as expected with our failure analysis investigations.
Lab Testing has provided metal testing, materials analysis and calibration solutions to businesses in many other industries as well. Our scope of services is very extensive so let us know your specific needs and we'll be happy to discuss our solutions.